"From The Cold" - Score & Parts (PDF Download)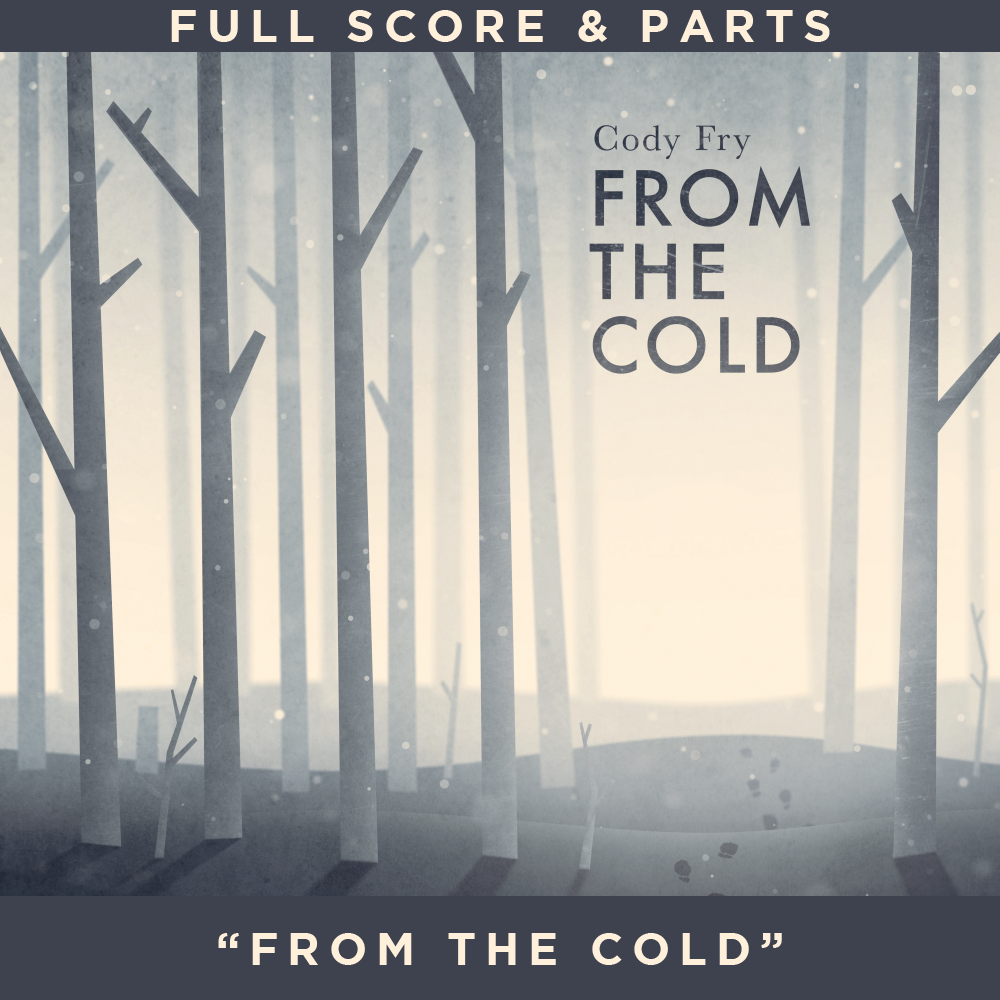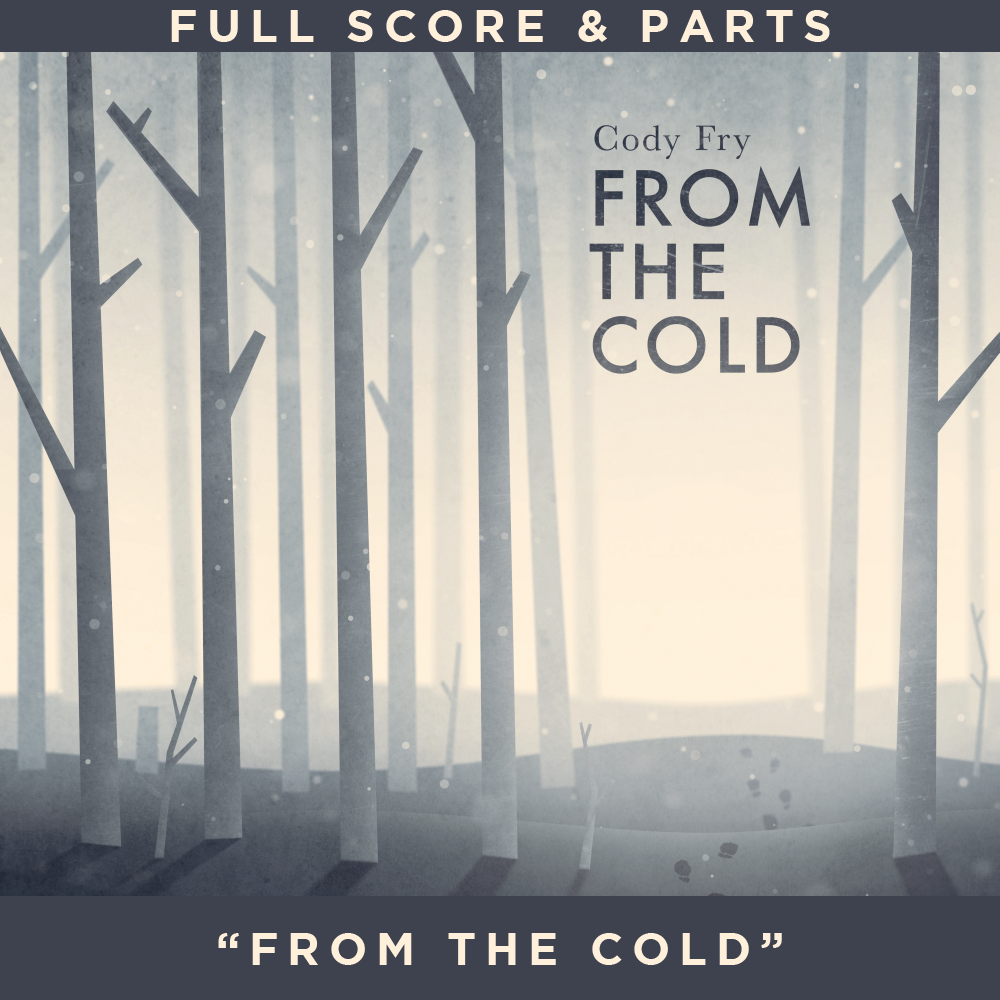 "From The Cold" - Score & Parts (PDF Download)
Digital download (.zip file containing PDFs). See description for detailed product listing.
"From The Cold" .zip file contains full score and complete parts set. All parts formatted for 8.5x11 standard paper. Transpositions and arrangement adjustments are available for an additional fee, please contact info@codyfry.com.
Full Score
Vocal Score
Piano
Rhythm Guide
Percussion
Violin I
Violin II
Viola
Cello I
Cello II
Number Chart
mp3
You will receive a download link via email to retrieve your purchase.